Who knew an eighteen-years-old boy would solo his flight on his 5th day of his flight training? Muhammad Figo Revanza Karnawijaya, a high school graduate who's his dream is becoming a Pilot did his solo flight on 12th of November 2019. He is currently working on getting his Private Pilot License in 14DAYPILOT Flight Academy. It's a new record for Figo that he did his first solo flight in day 5 of his flight training!
Figo did a great job and he made very good landing consistently with calm and flawless radio communication. He had a thorough preparation in the flight simulator supported by @pilotedge and our ground and flight instructor have prepared him to make this a new record. His mother, sister, and friends celebrate together after he landed in Signature Flight Support.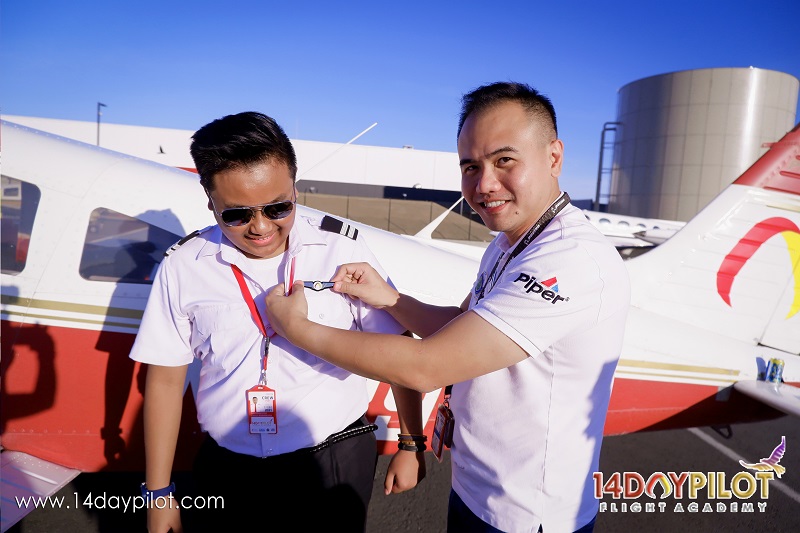 During his first solo, the traffic was dense and many planes coming in and out from Van Nuys, but Figo manage to control the chaotic situation calmly and landed safely. Many people came to Figo even the airport operations personally came to him to congrats him.
Every student has given the same set of goals to achieve their first solo in the 6th day of their flight training, but Figo Revanza break the record of doing his first solo flight on the 5th day of his flight training. He made us all proud of his achievement and this moment will always be remembered.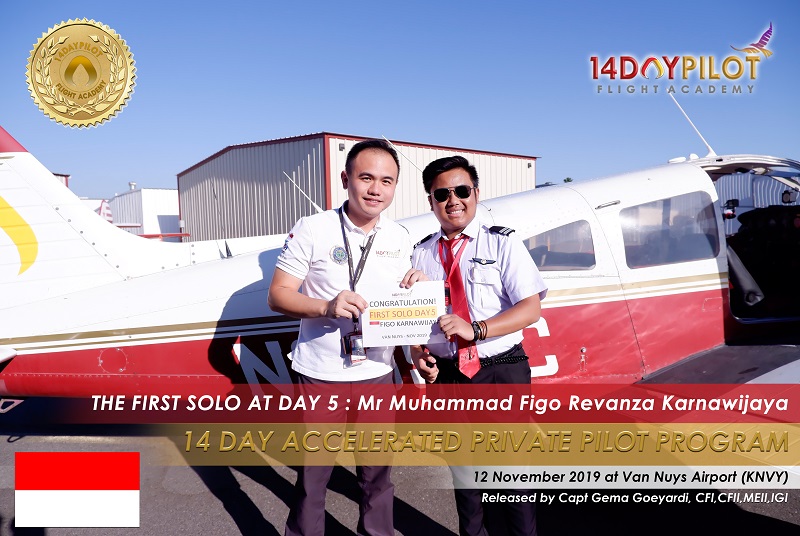 This is made possible with the help of his amazing instructors which guide him from zero to hero. Previously, he had spent around one month intensive studying every day in Indonesia from 9am to 10pm and trained his flying skills in our simulator. He is a smart student with a hard-working personality and a cheerful person who always give a smile to everyone. Even with the big amount of time spent for studying, Figo never felt tired and always keep on studying hard. Many hours spent on the simulator and orals in the class with the help of Capt. Richard.
Figo Revanza has done a course of intensive training in Indonesia along with his Pass Oral Exam System (POES). He works so hard on preparing before going to the United States. Capt. Richard Pelafoe, AGI, had helped and guided Figo for every step of his training with the prove that Figo can do his first solo flight in day 5.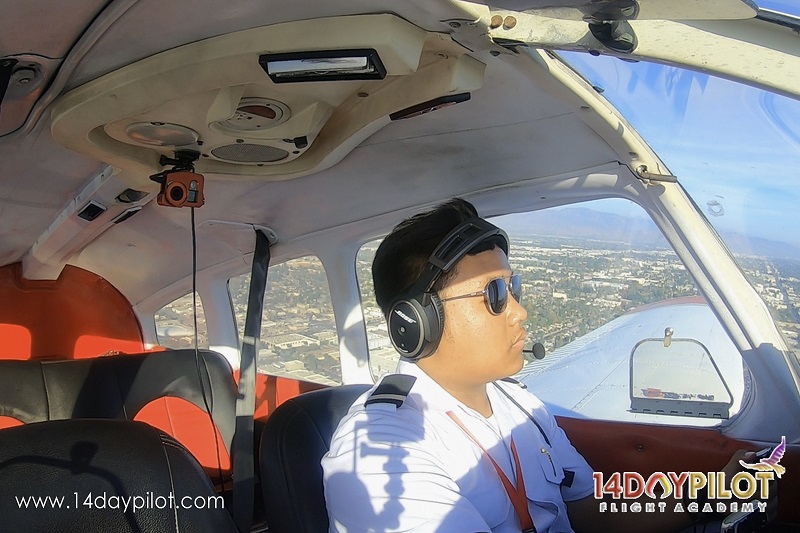 During his training in Indonesia, he is a fast learner, keen on reading, and always finds a way to answer questions that he doesn't know. He especially likes to practice his flying skills in the simulator. From take-off, all maneuvers, engine failure, short take-off, and short landing, Capt. Richard trained him all. In 14DAYPILOT every student will be trained and prepared well before starting their flight training in the US.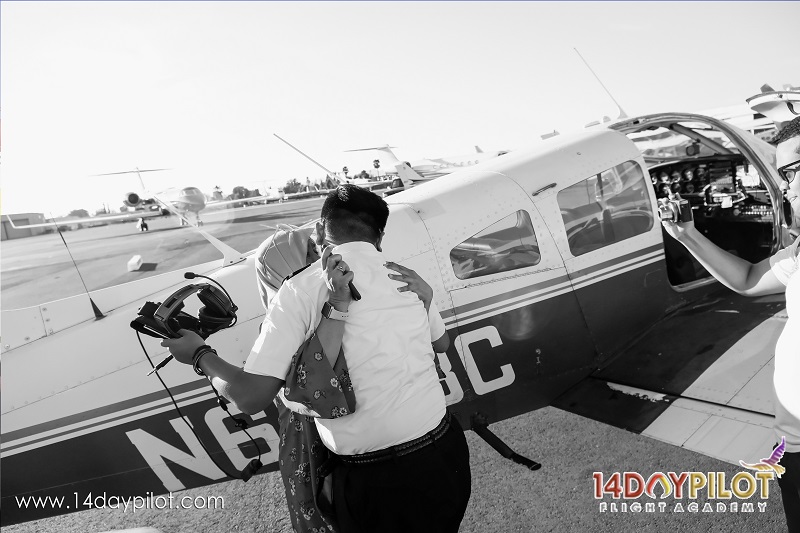 With hard work and determination, Figo was released for his solo flight after only 4 days of flight trainings in which he focused on perfecting his landings and maneuvering. He is now preparing for the first solo long cross country to Santa Maria and then focus on the check-ride maneuvers and landings training. Well done Figo! Keep study and focus to pass the FAA check-ride at first attempt! We are proud of you!